Miércoles 07/12/2.011
S 05° 08' 56,1'' W61° 45' 40,4'' (Aristóteles BR-319) a Porto Velho
Distancia: 581 Km.
Tiempo Total: 16 horas y 17 minutos
Velocidad Promedio: 35,7 Km/h
Velocidad Máxima: 143,3 Km/h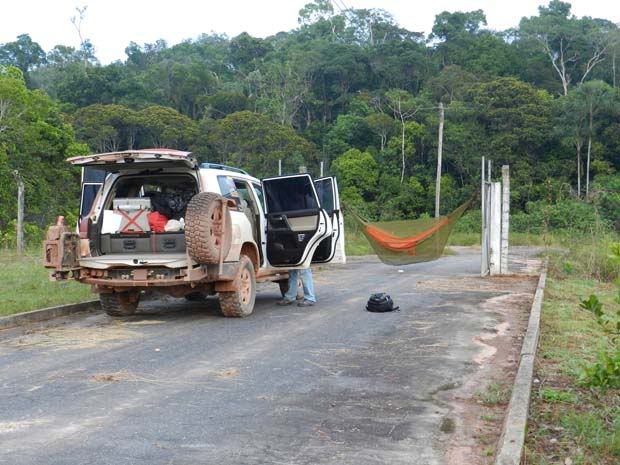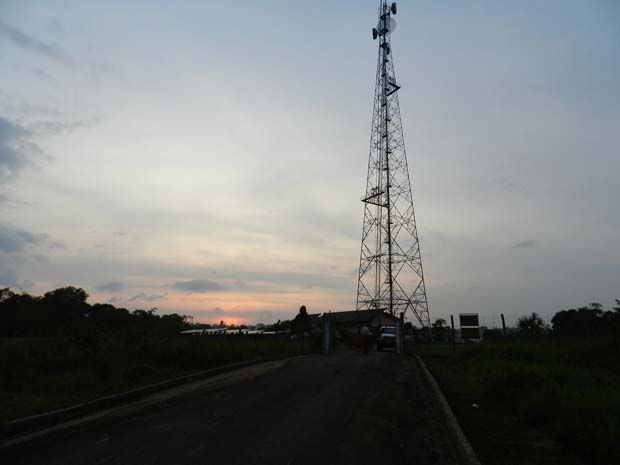 Amanecer en Aristóteles.
Sunrise in Aristotle.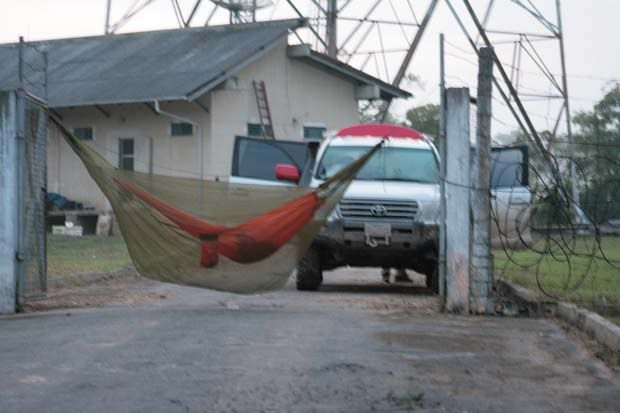 Una vez más, a dormir de cualquier manera, y tratar de partir lo antes posible.
Another night of sleeping anyway they could, and trying to leave as early as posible.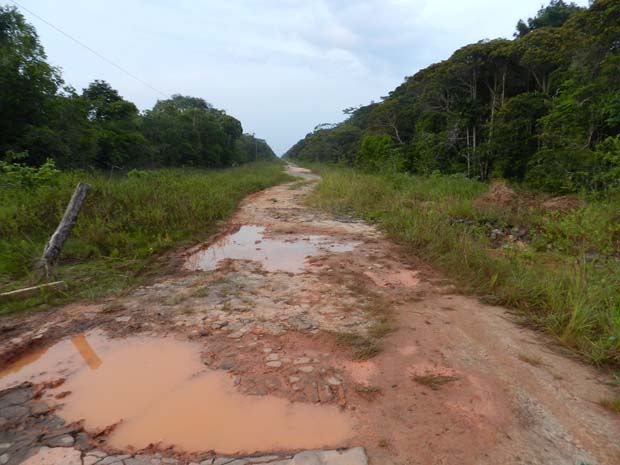 El camino por delante.
The road ahead.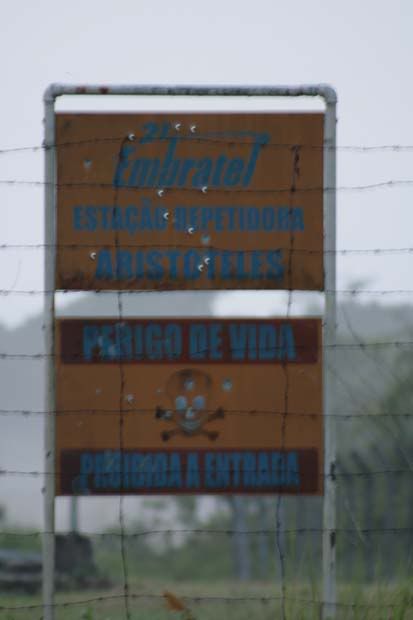 "Peligro de vida"
"Danger of life"

Y empezaron a aparecer los puentes interesantes. Al menos los que pudieron ver, porque la condición de los que cruzaron la noche anterior no quedó clara. Este es el primero que puso a pensar a nuestros viajeros si era prudente atravesarlo o no.
And the interesting bridges start to appear. At least those they could see, because the condition of those crossed the night before wasn't clear. This is the first one that game our travelers a hard time deciding whether it was wise to cross.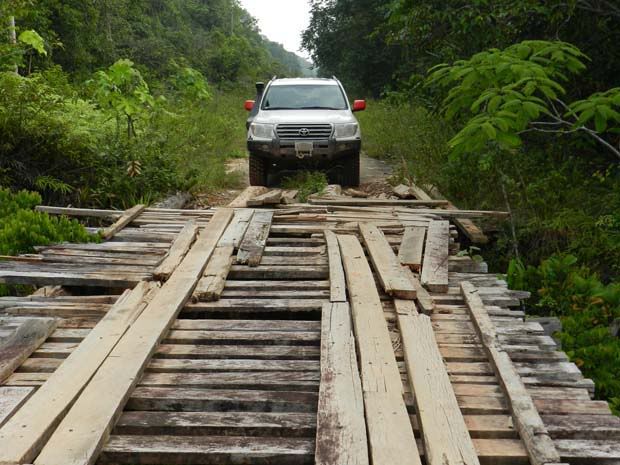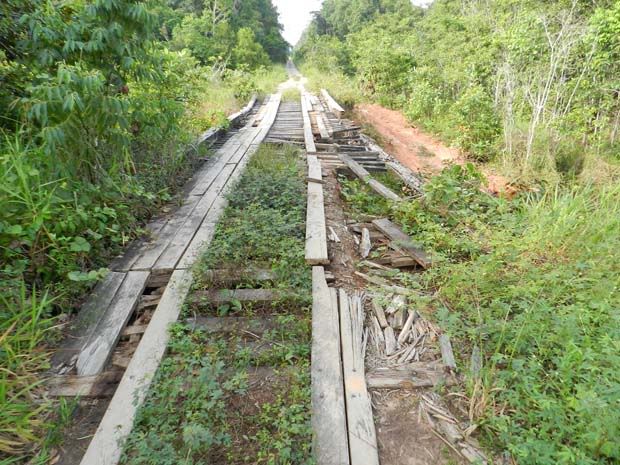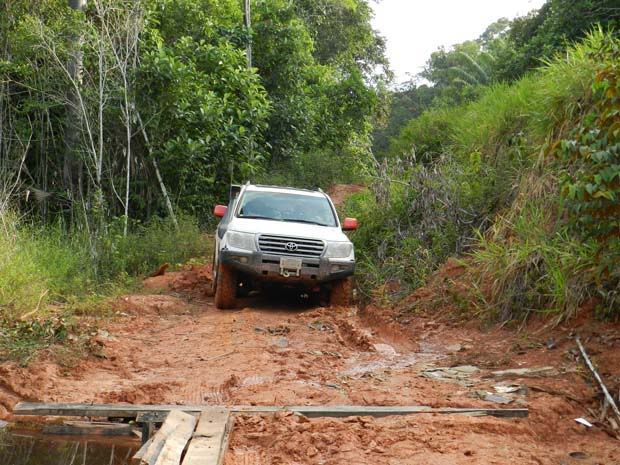 Algo del barro que caracteriza esta vía. Afortunadamente no había llovido recientemente. Nuestros amigos no contaban con el tiempo necesario para enfrentar una BR-319 empantanada de verdad.
Some of the characteristic mud found along this road. Fortunately, it had not rained recently. Our friends didn't have the time to deal with a mired BR-319.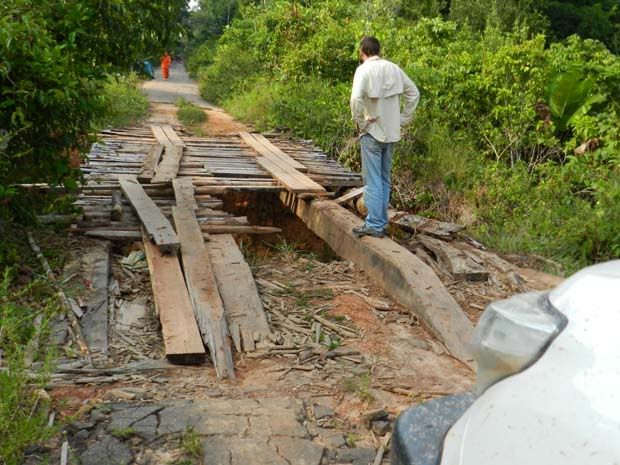 Cruzar este puente fue una de las decisiones más difíciles que tuvieron que afrontar en este paseo. Por suerte, de repente y de la nada, aparecieron los obreros que se ven al fondo, los cuales aseguraron que este había sido cruzado por un camionzinho unas horas antes.
Crossing this bridge was one of the toughest decisions they faced on this trip. Luckily, out of nowhere, the workers seen in the background appeared. They assured them that the bridge had been crossed by a camionzinho (little truck) a few hours earlier.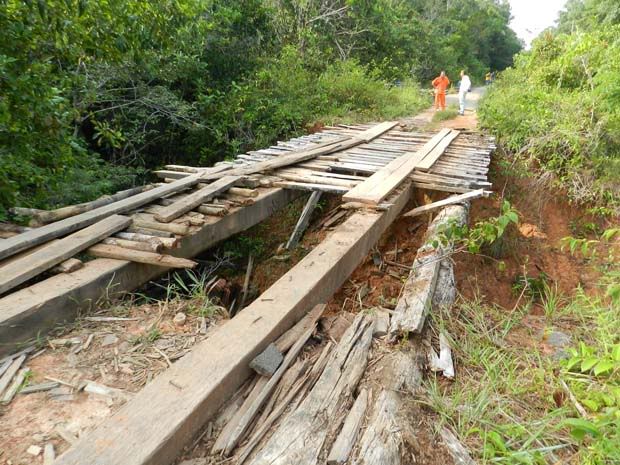 Otra vista del "puente del miedo". Después de pensarlo muy bien, atravesaron el puente en 1ra y mocha, con el motor en mínimo o ralentí, pero con el pie derecho sobre el pedal del acelerador, presto a acelerar a fondo al primer signo de que el puente fuera a fallar.
Another view of the "bridge of fear". After giving this serious matter some careful thought, they crossed the bridge in 1st, Low Range, engine idling, right foot very close to the throttle pedal, ready to stomp it at the first sign of bridge failure.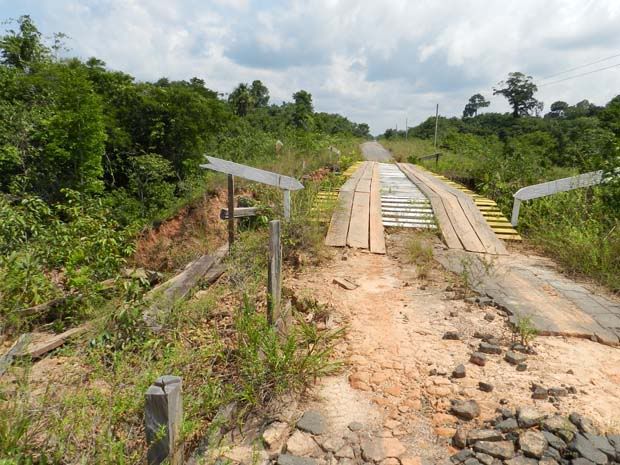 Este puente reemplaza al que les echó un buen susto a los miembros de la Expedición Araucanía 10 años antes.
This bridge replaces the one that gave some of the Araucanía Expedition members a good scare ten years ago.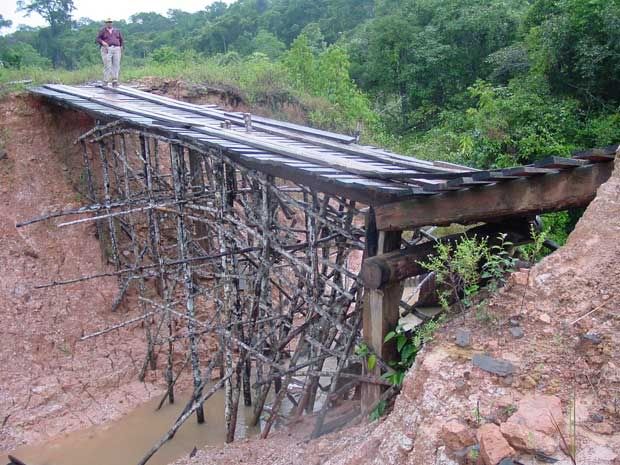 El mismo paso, pero hace 10 años. Aquí se aprecia con claridad como cedió el puente mientras sobre él pasaba una FZJ80. Los tocones que sobresalen cerca del centro, dan la medida de cuanto cedió este bajo el peso de la camioneta.
The same crossing ten years ago. This photo shows clearly how the bridge gave while it was being crossed by a FZJ80. The stumps near the center indicate how much the bridge descended under the weight of the truck.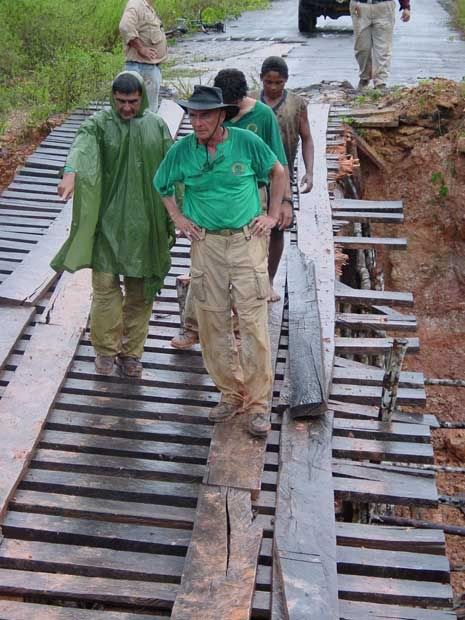 Las caras lo dicen todo. Se puede leer esta historia en http://tucanviajero.blogspot.com/2009/07/una-vueltica-por-suramerica-6ta-parte.html
Their concerned faces tell the story. You can read more (in Spanish only) in http://tucanviajero.blogspot.com/2009/07/una-vueltica-por-suramerica-6ta-parte.html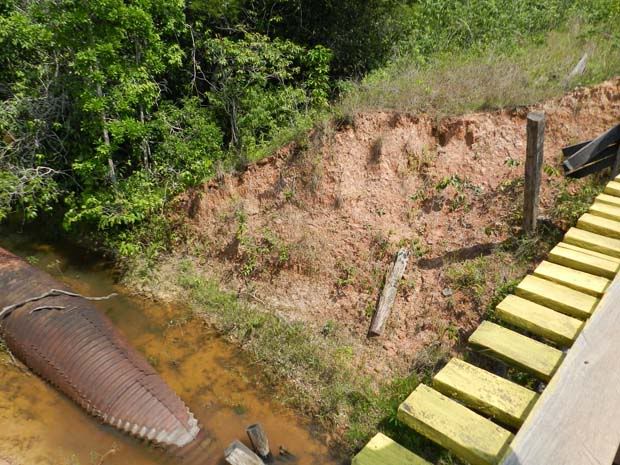 Los restos del viejo puente.
The old bridge remains.

Más restos del viejo puente. Al comparar con las fotos viejas, se ve claramente que esta era parte de la antigua estructura.
More old bridge remains. When comparing with the old photos, it becomes apparent that this was part of the old structure.